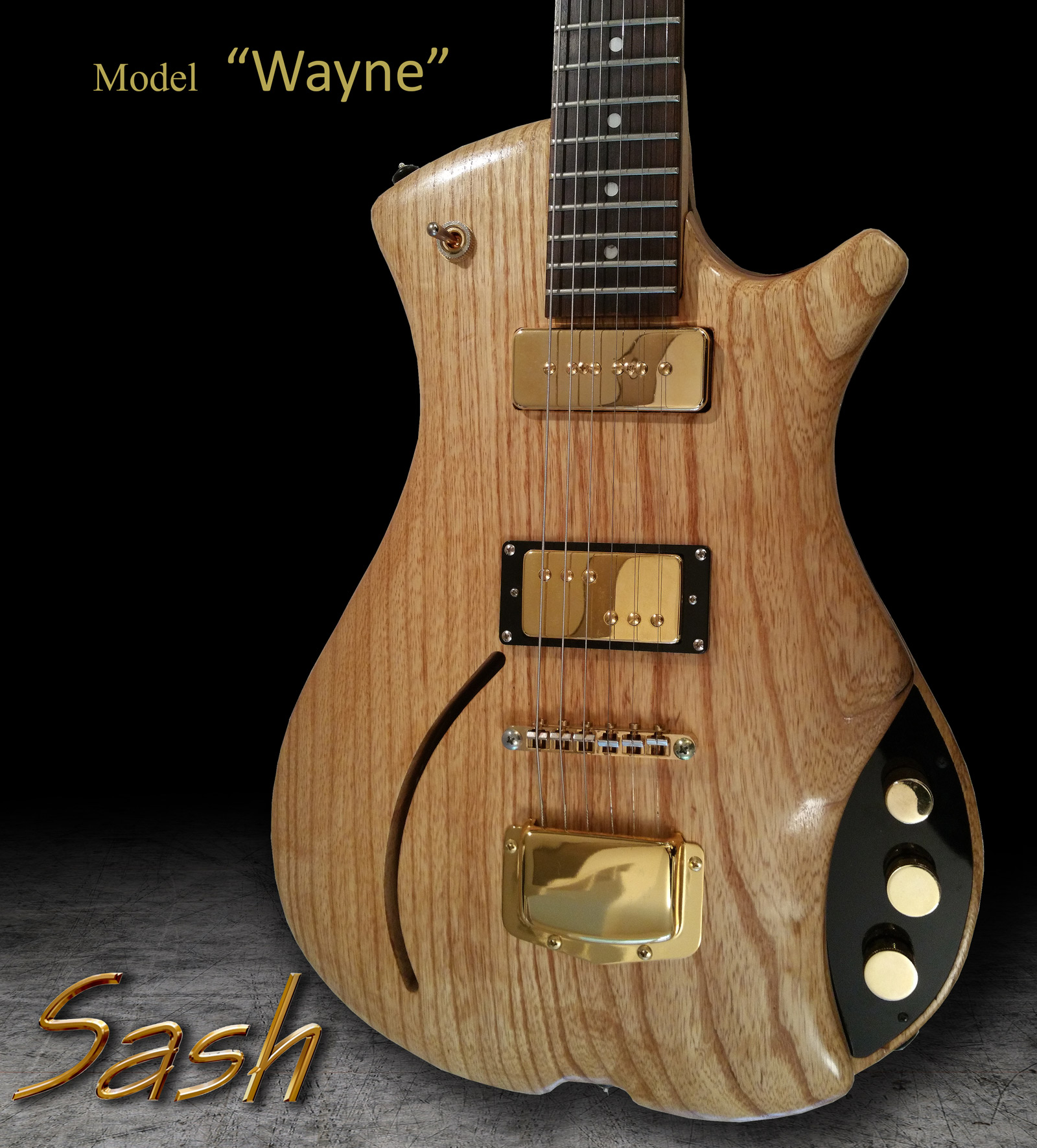 This particular model is the result of collaboration with the JUNO nominated songwriter and "musician extraordinaire" Wayne DeAdder. We were excited to have him for testing our guitars and amplifiers in April 2014 (PHOTO).
Inspired by the sound quality of our current models, Wayne stayed much longer than expected and shared his idea of a "work horse guitar".  
He said, "I want to have a guitar which is lightweight, easy to control, has a true vintage vibe, and can cut her personality through the mix".
So, we took the challenge...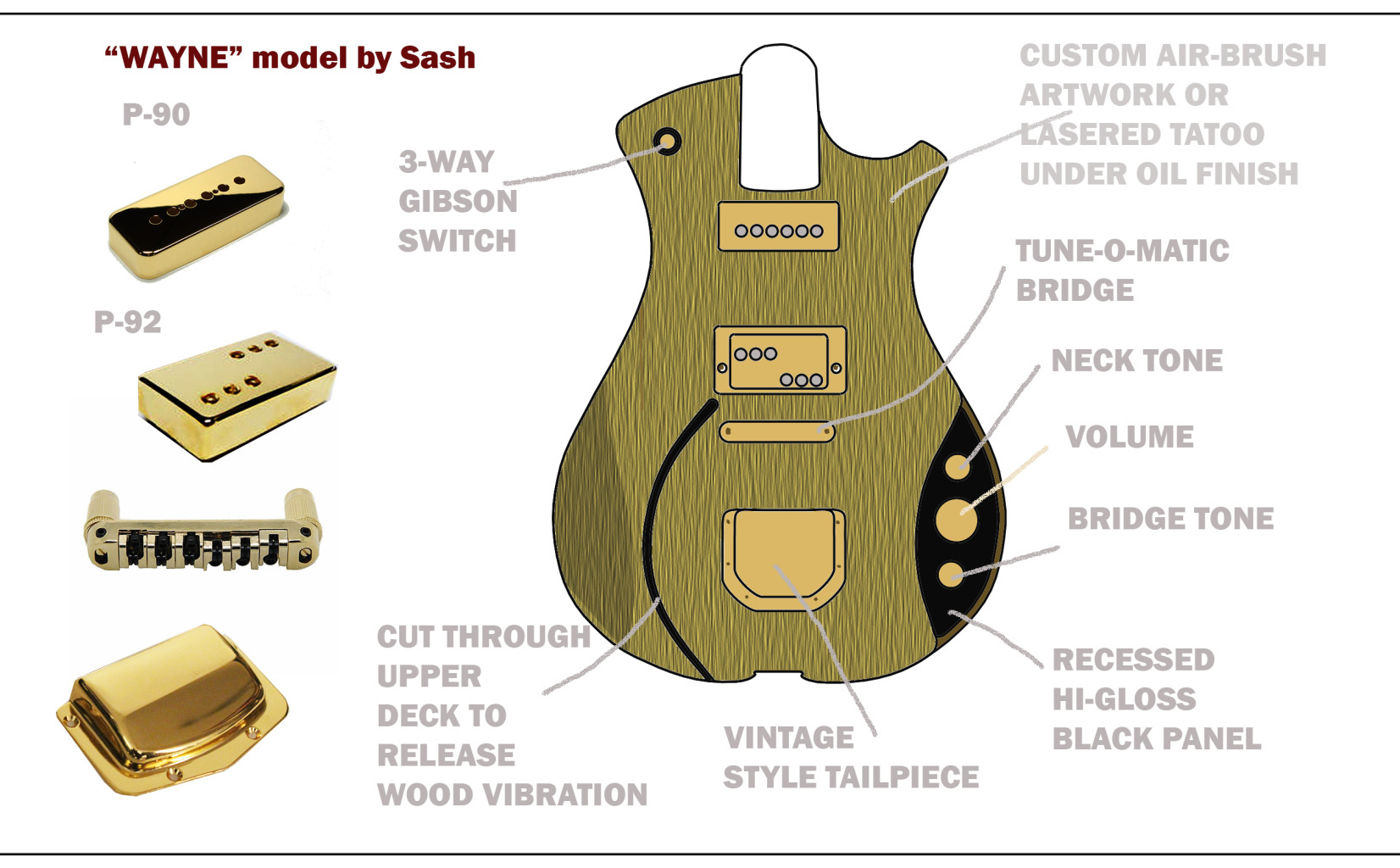 We started fresh with above sketch and gradually it became a completely new guitar model with the " SASH signature" body shape that fits a vintage Gibson Les Paul case.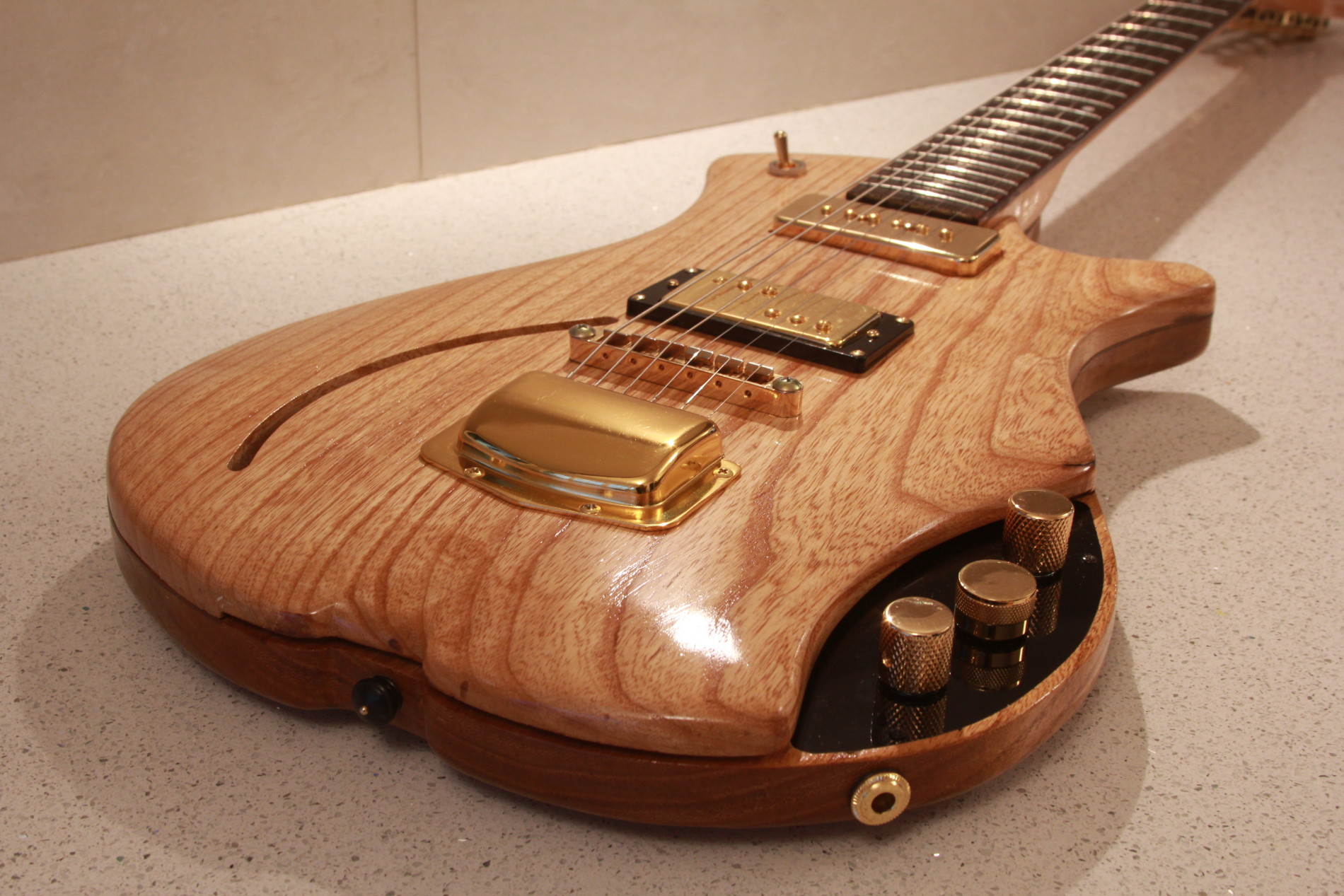 This guitar has a unique internal body construction with a cut through upper deck line to further enhance wood vibration. A vintage touch was achieved using a special gold plated tail piece, pickup covers, and roller bridge. But where to obtain that famous "vintage" sound? The answer was obvious - "The Wizard" of pickups himself, ("The") Lindy Fralin. We called Lindy direct explaining our requirements for this particular guitar and 3 weeks  later two gorgeous custom made pickups arrived from his shop in Virginia.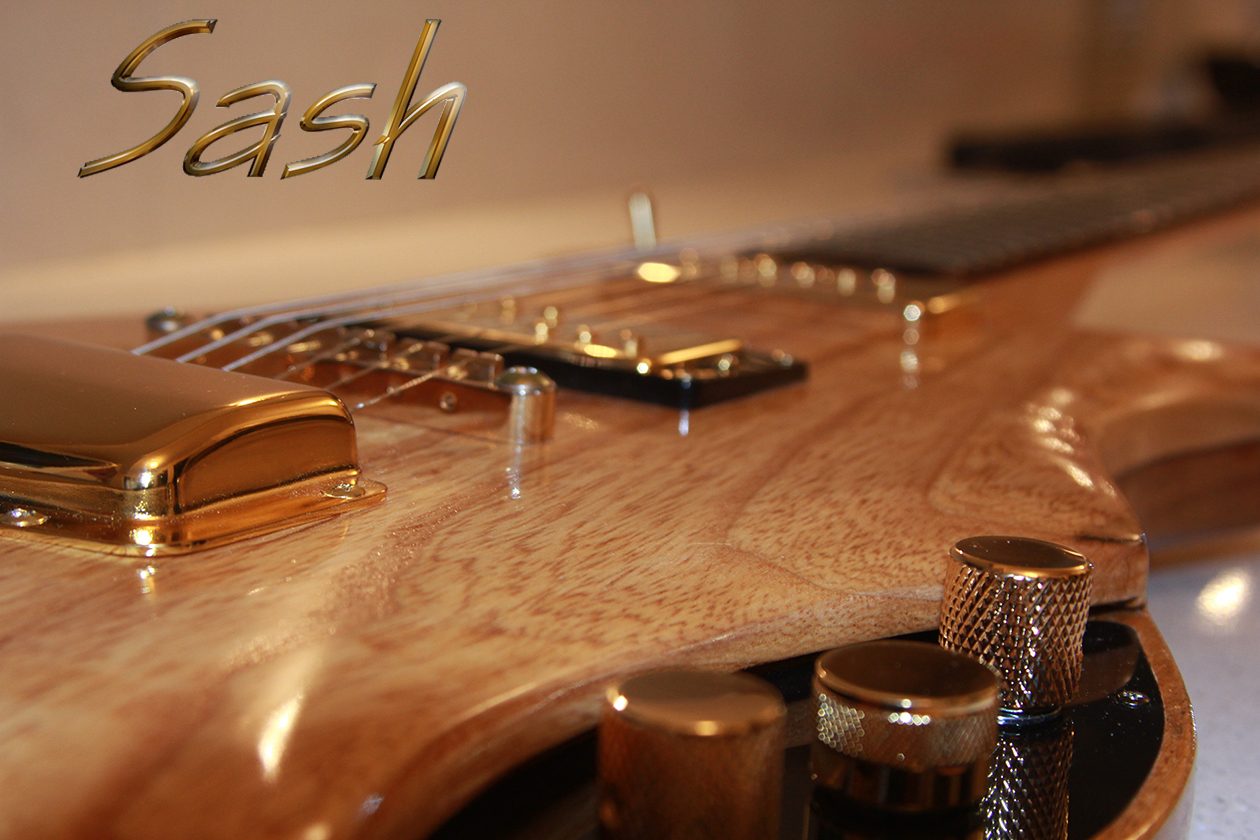 In order to meet Wayne's strict requirements we selected Swamp Ash and Paulownia seasoned tone wood slabs from  "Exotic Woods" in Burlington, Ontario. Twelve layers of thin French polishing coats brings to life the beauty of the wood while preserving the rustic look of the genuine artisan guitar.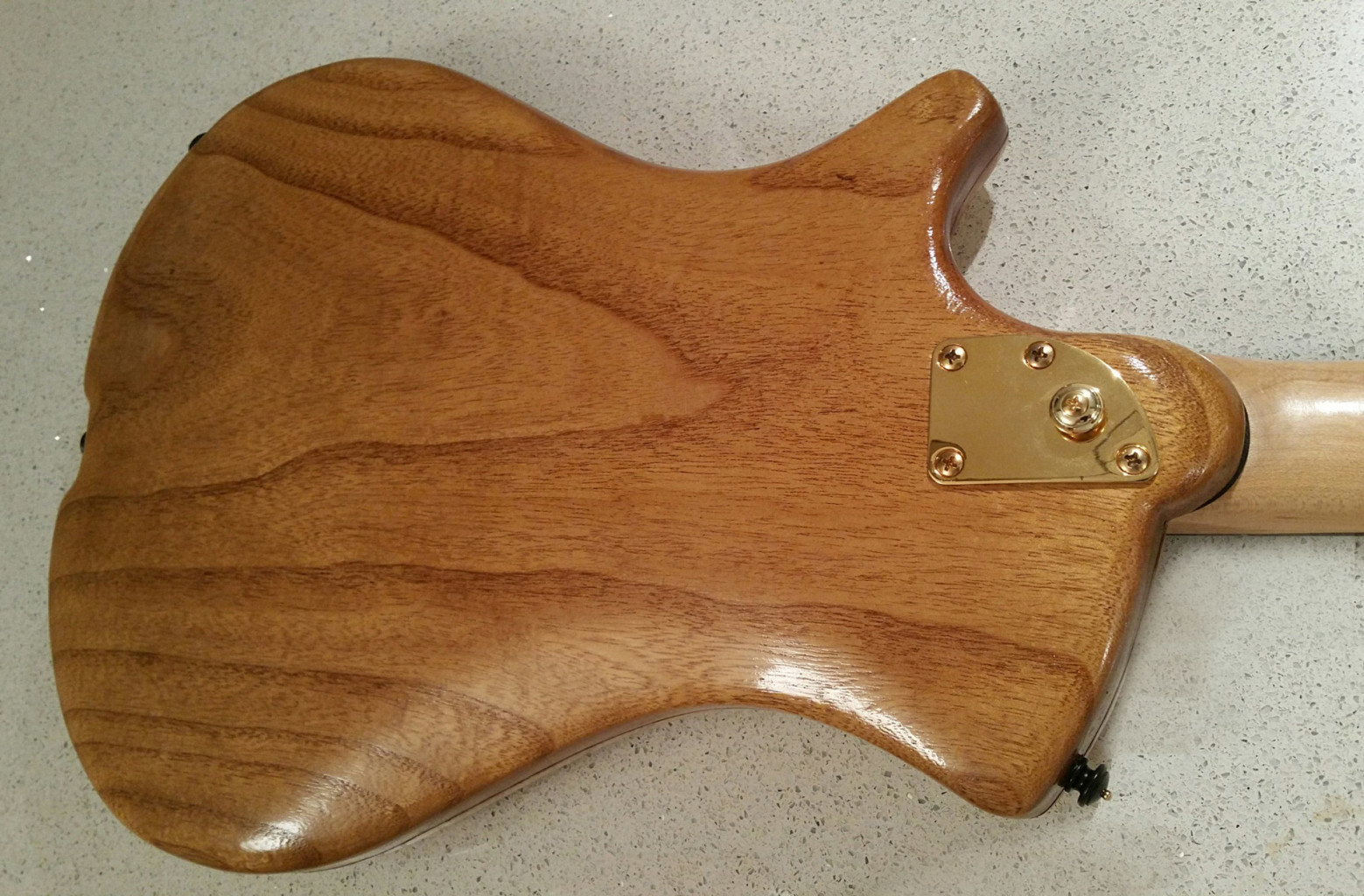 And here she is in her own glory on stage with Wayne DeAdder and "Project 360" band (video).