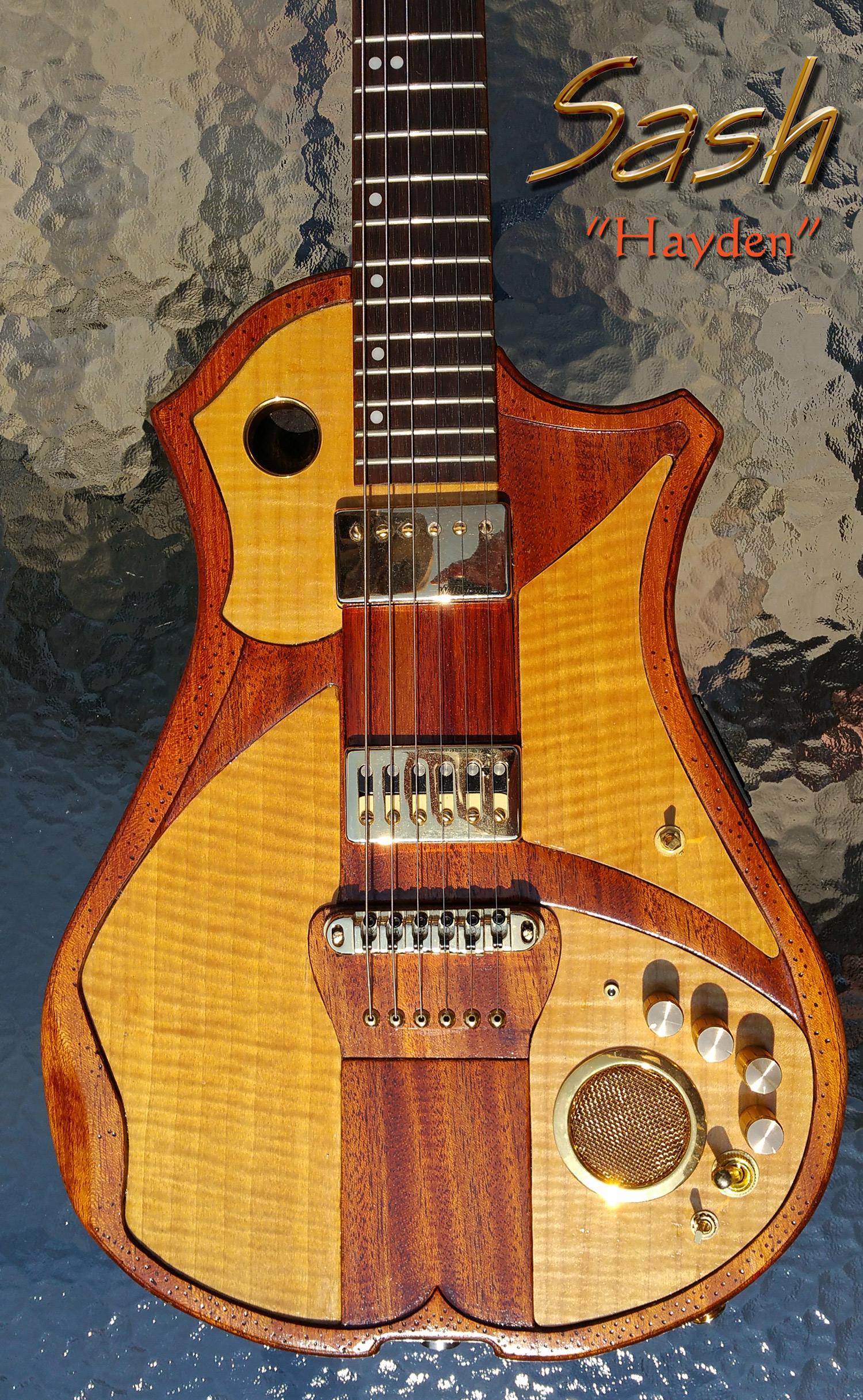 Sash explained his idea to create such uniquely beautiful instrument: " I was always wondering  if an electric guitar was invented back in the times of Hayden and Bach,  how would it look alike?  Nevertheless, I had to make sure it fits into my vintage Gibson LP brown leather case".
"HAYDEN" MODEL MAIN FEATURES (as shown above):
One piece chambered African mahogany body with exotic wood inserts.

Strings through body design and tune-o-matic bridge.

Two humbuckers and 3-way switch.

Optional acoustic chamber with a golden bushing (in upper left quarter).

Optional slide-in hidden compartment for 9 Volt battery.

Optional 2 Watt on-board amplifier with tone and volume controls.

Optional built-in 1.5" speaker.

Optional amplified output to external 4-8 Ohm speaker cabinet.
The photograph bellow shows the guitar without options.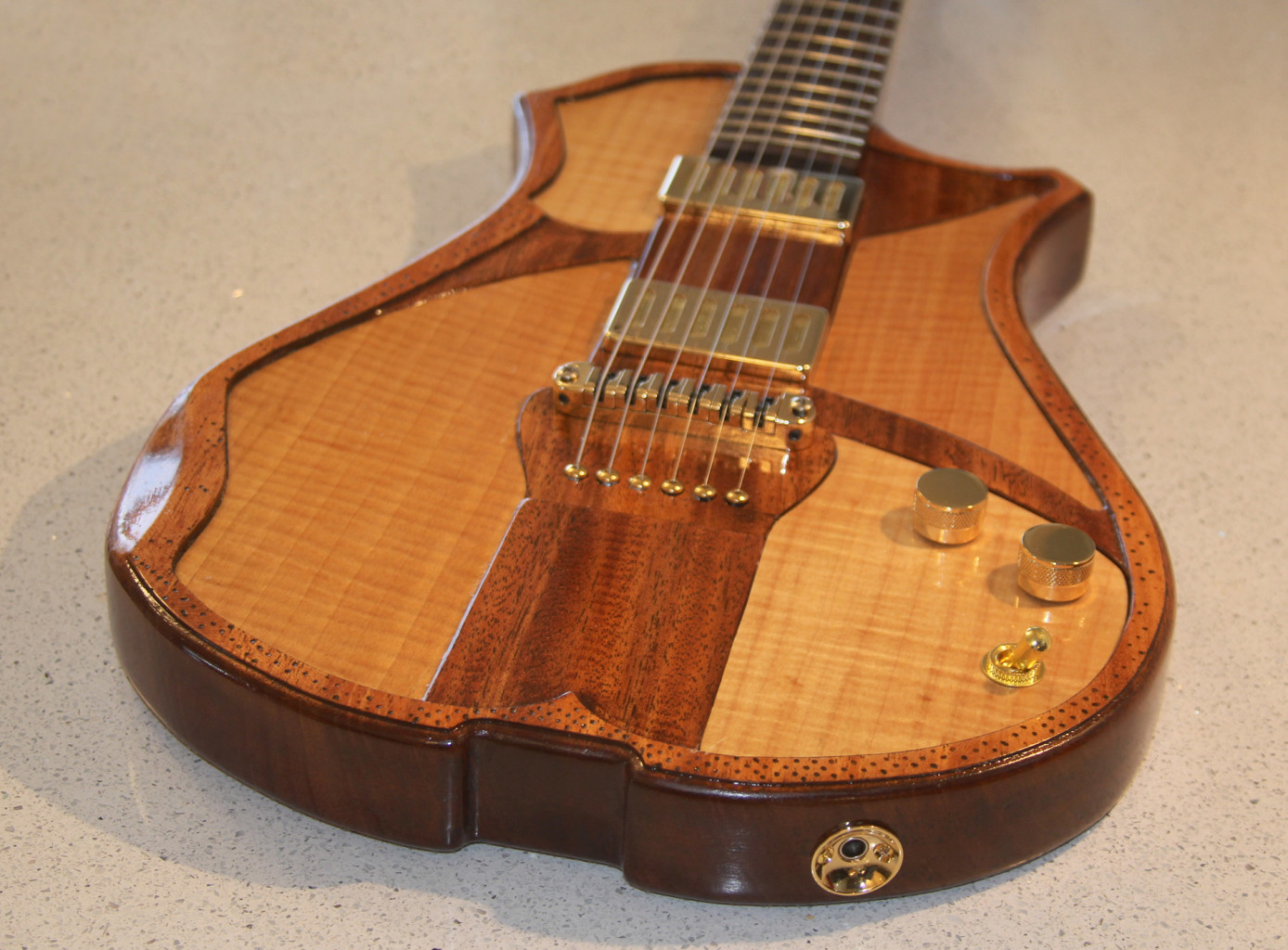 This body is carved out of a 2" thick slab of African mahogany and is heavily chambered for  louder "unplugged" sound. To achieve the antique vintage look a special staining and sanding technique was used before hand rubbed gun-stock finishing.
For improved sound enhancement all chambers were covered with very thin curly maple inserts which were tight fitted into the guitar body without using fasteners.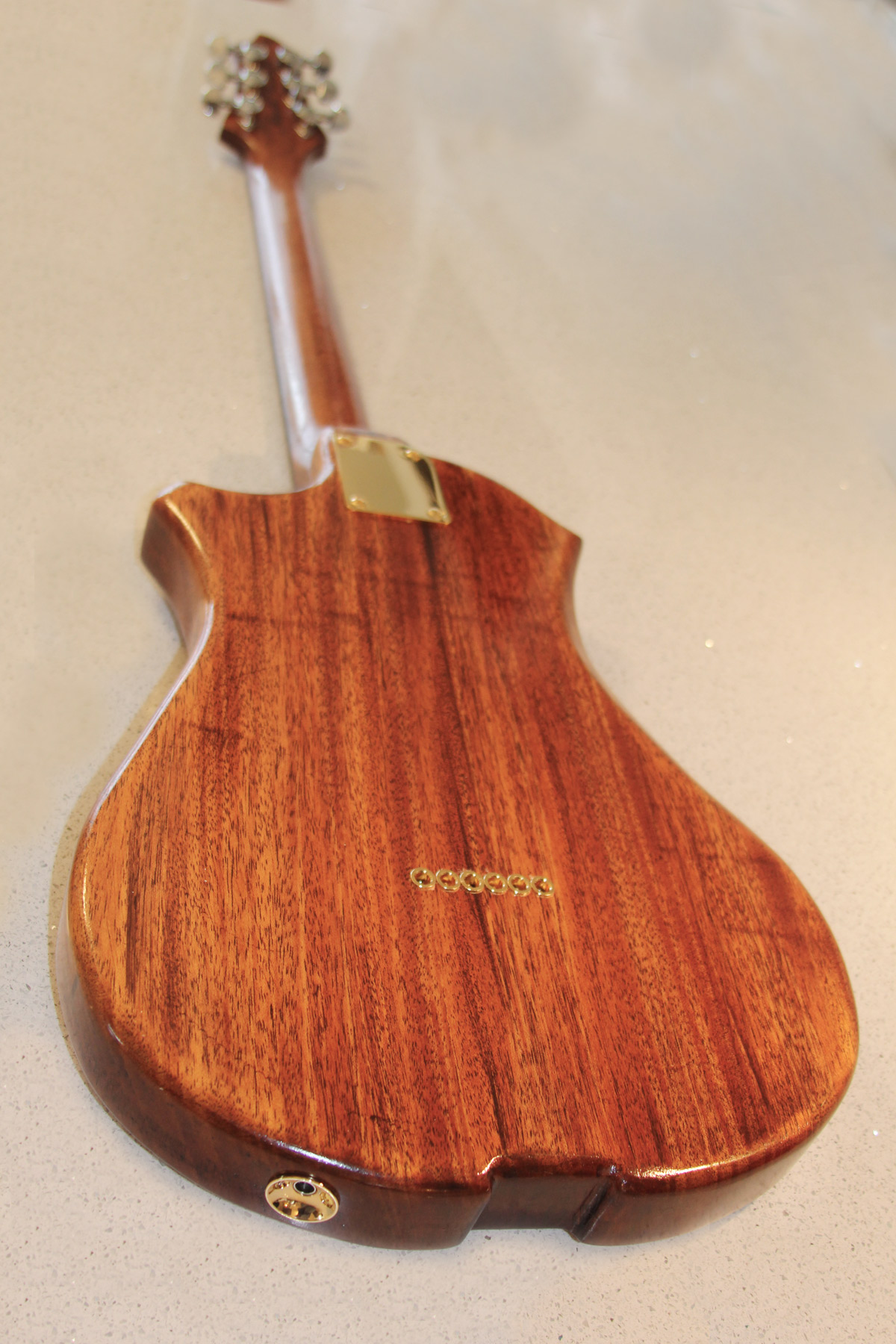 In spring of 2014 Andrei Pestov was invited to test our new "HAYDEN" model guitar. It was a nice sunny day, so we proposed to do a jam session on patio, far away from any power sources.
In order to best demonstrate all the features of our "HAYDEN" guitar  which already has a built-in two channel amplifier and a speaker, we built a very special battery powered  amplifier out of a vintage solid wood "MOOSEHEAD BEER" box.