Andrei Pestov is a seasoned musician playing electric, classic and acoustic guitars.
He is in the  Hall Of Fame of Ural's Rock Club (Ekaterinburg) as a creator, song writer, and a lead guitar player for the recording band "Prologue" and "Kunstkamera"  in late 80's. He is an active VIP member of the "Beatles Club" in the same city.
Due to versatility in his playing techniques and favorable genres,  Andrei often is a part of different gigs and jam sessions around the Greater Toronto.
For a second year in a row, he is a participant of Hawkestock Rock Festival where musicians can enjoy live jam sessions on stage with each other.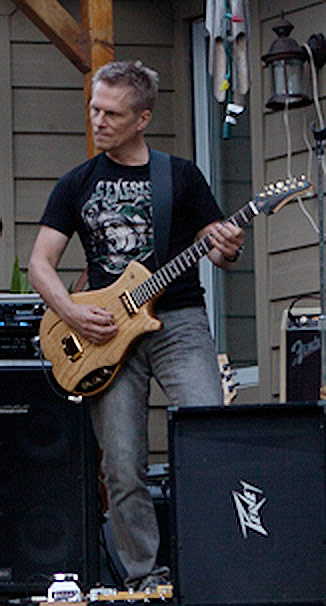 In April 2014, Andrei was invited to test our "HAYDEN"  model.
This particular guitar features built in 2 channel (Clean/Distortion) amplifier, built-in speaker and Volume/ Tone controls for pickups and for the the internal amplifier. The guitar can be plugged into a 4-8 Ohm external speaker cabinet or/and into external powered amplifiers using a regular pickup output.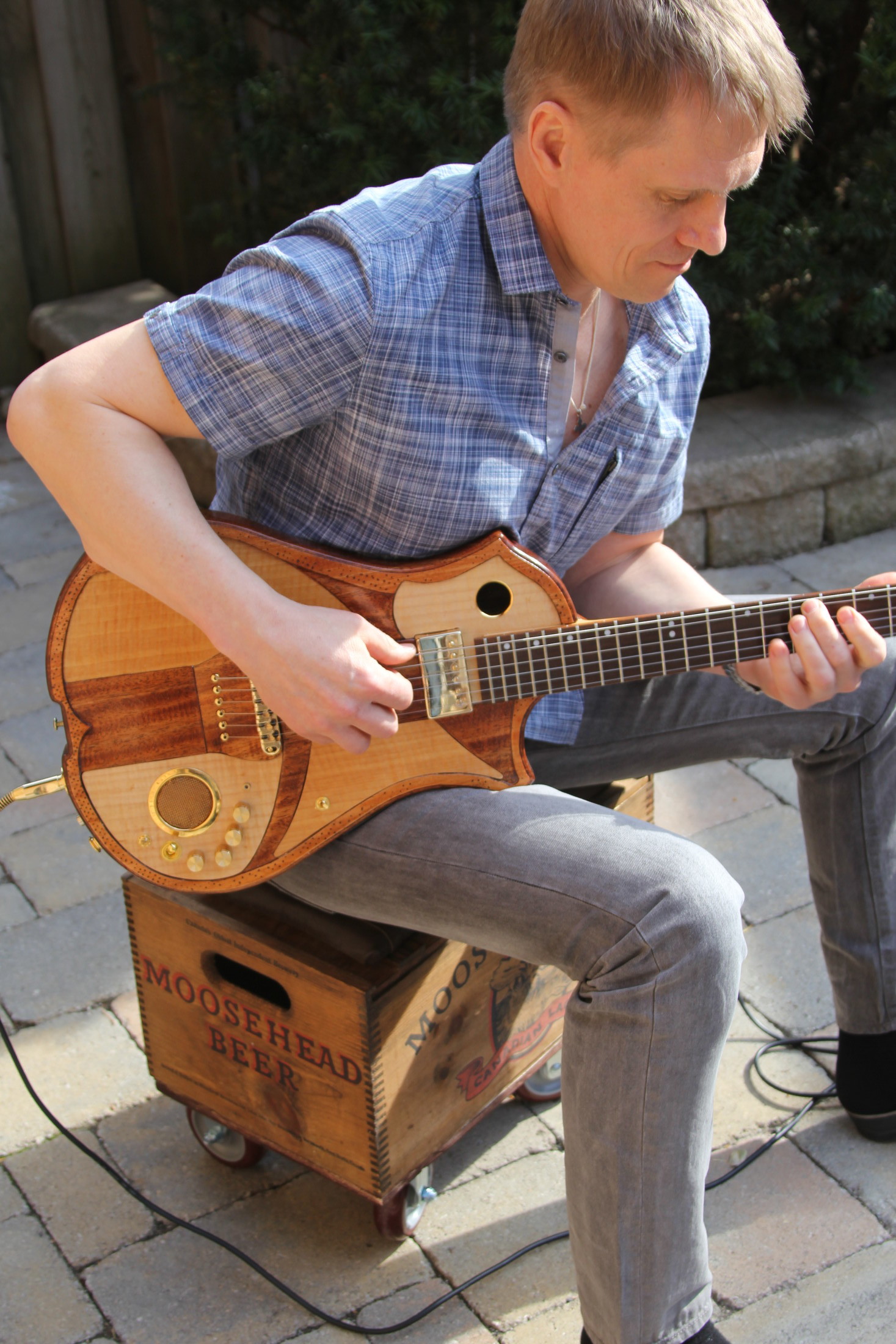 Andrei helps us a lot with all his constructive criticism after testing every project by SASH. Therefore we love having him aboard.