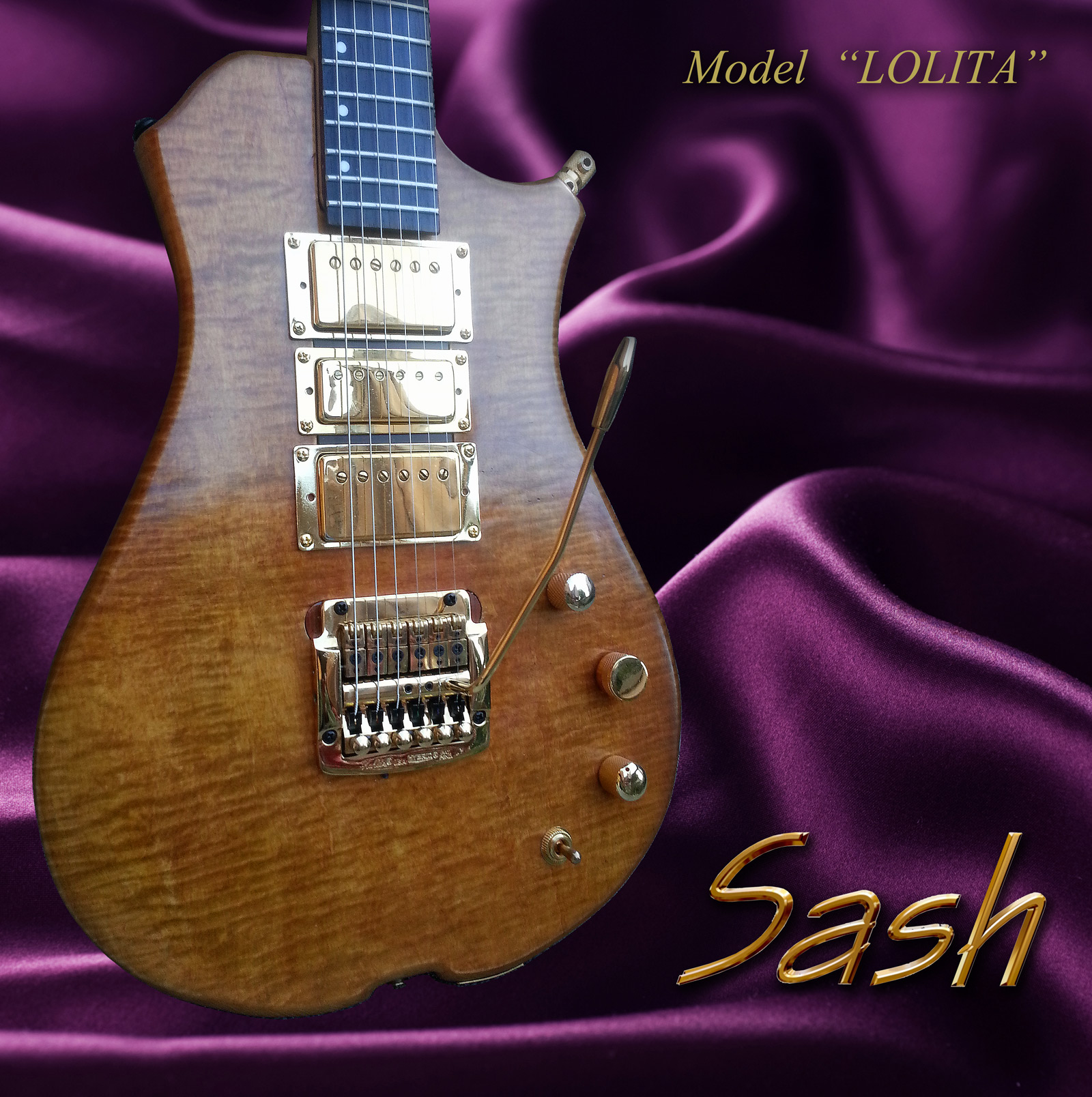 "Creating a signature silhouette for our first guitar was my hardest task"', Sash said.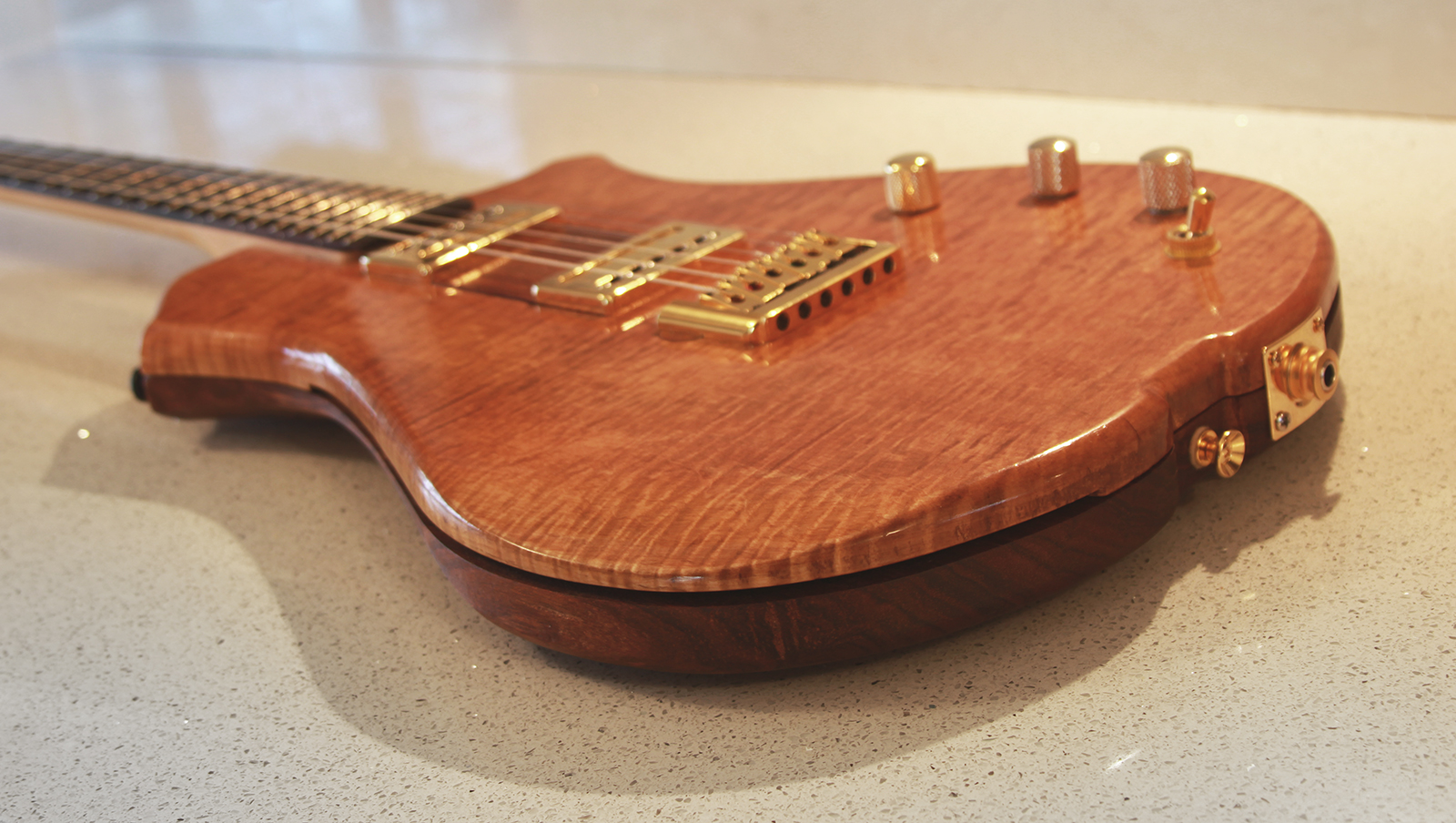 Before "LOLITA" obtained her KOHLER USA tremolo  she was "hard tailed", and never sounded better. Her internal body construction profoundly amplified the wood-strings resonance, far ahead of any solid body guitar we could compare her with. Greater sustain, louder unplugged sound, audibly prominent woody tone is almost everything we hoped for.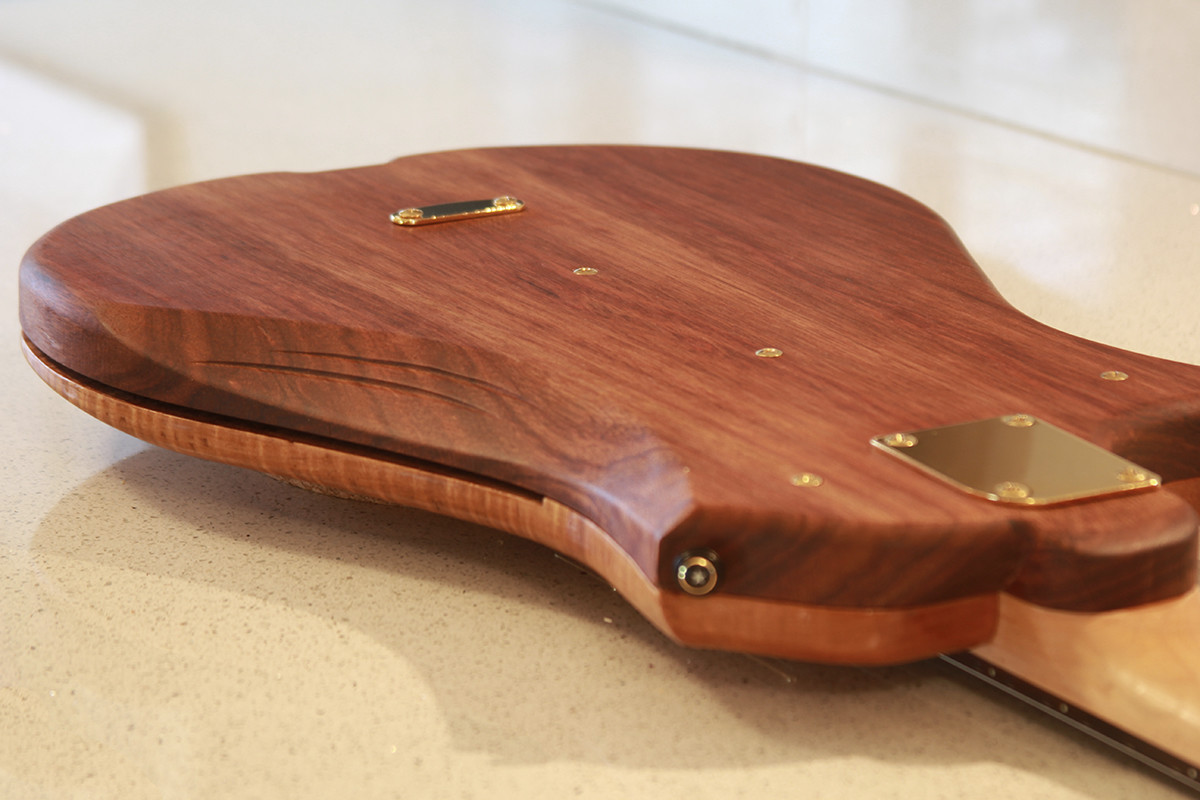 The back of this guitar was made of blood wood and a splash of lemon tree oil was enough to bring up the natural beauty of this dense oily wood.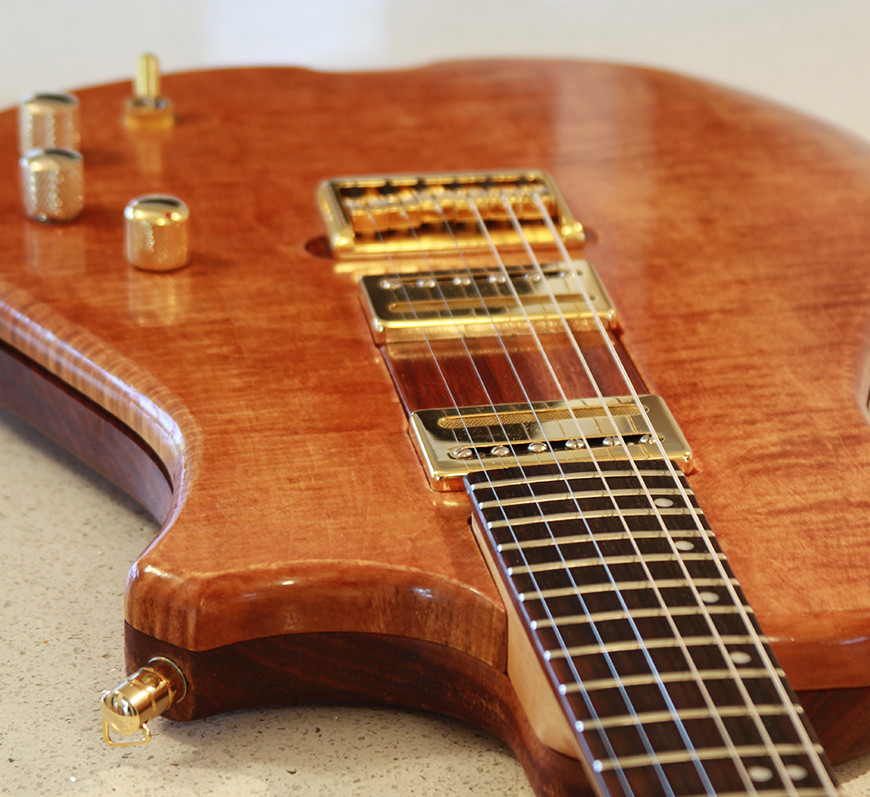 The upper deck was made of tiger maple and then hand rubbed with 13 layers of gun-stock oil.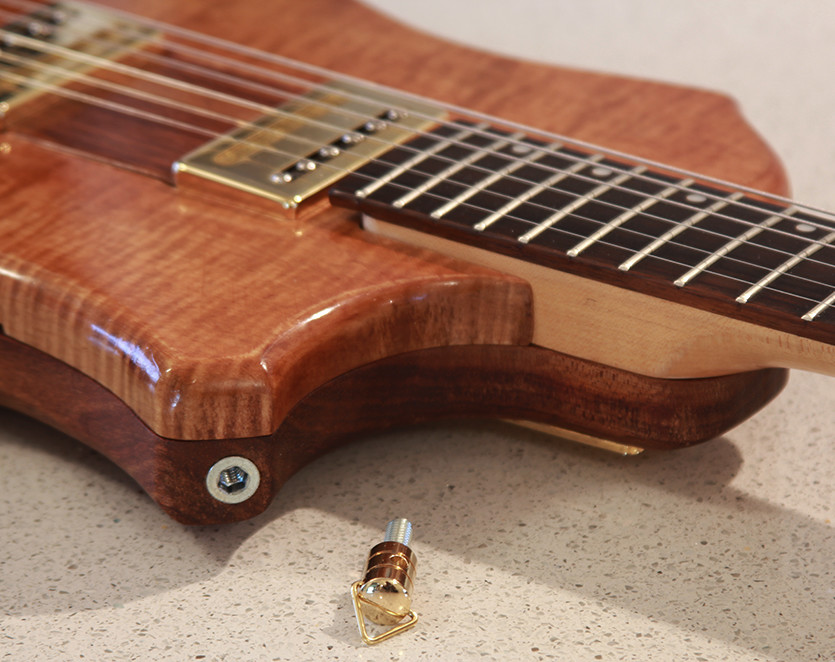 Auxiliary port (shown above) allows many applications while being designed to attach a tablet or MP3 player. This feature is commonly used for our other models.
     "LOLITA" model main features: 
Unique internal body construction with "side wings".
Full sized humbuckers plus optional mini humbucker pickup in the middle position.
No plastic covers whatsoever, all wood construction.