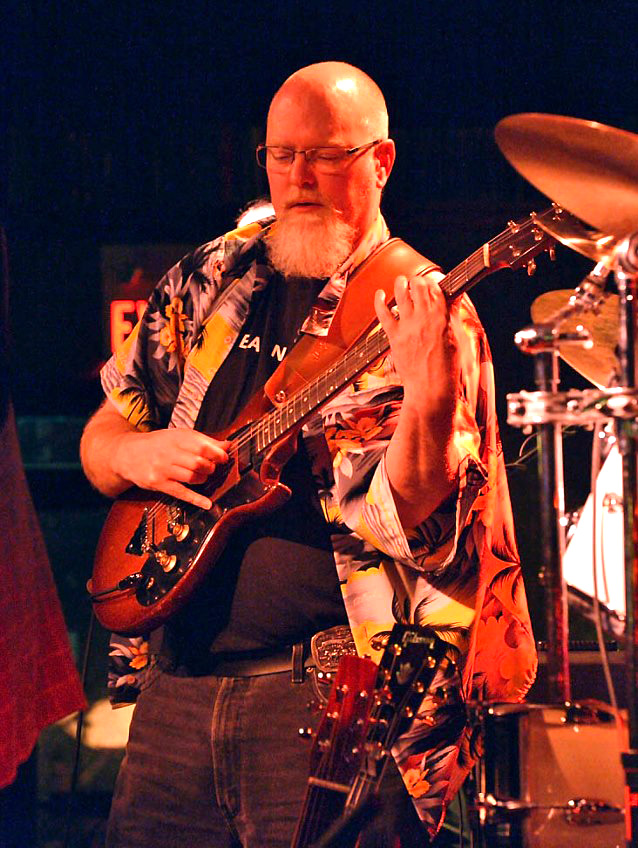 Phil Kane is a professional musician since 1974 and a member of the International Federation of Musicians. He is well known as an amazing finger style guitar player and as a collector of rare and vintage instruments.
Phil is well known internationally for his incendiary guitar playing, soulful singing and musical adaptability. His passion for music transcends any one genre and his current shows feature an eclectic mix of jazz, blues, rock, soul, funk, Latin, country and many more – all delivered with a sharp wit and a unique style.
In addition to his current performances with the Combo DeLuxe and the Bluesual Suspects, Phil Kane has performed or recorded with Jeff Healey, Michael Buble, Jackie Washington, Gordie Johnson, Steve Lukather, Jaymz Bee, Jude Johnson and many others. He has played countless recording sessions in all styles of music, going all the way back to vinyl 45s and LPs!
Since 1974, Phil has played literally thousands of gigs in every type of music imaginable, from rock to funk to country to Indian/jazz fusion all across Canada, the U.S., England, Mexico, and Cuba.

We were very pleased when Phil Kane approached the stage during  the St. Patrick's party in Oakville to check out "a never seen before"  guitar ( our "WAYNE" model). " Wow! It is a very nice guitar!" -  said Phil after just few seconds of playing.  See his reaction on SASH guitar for yourself.