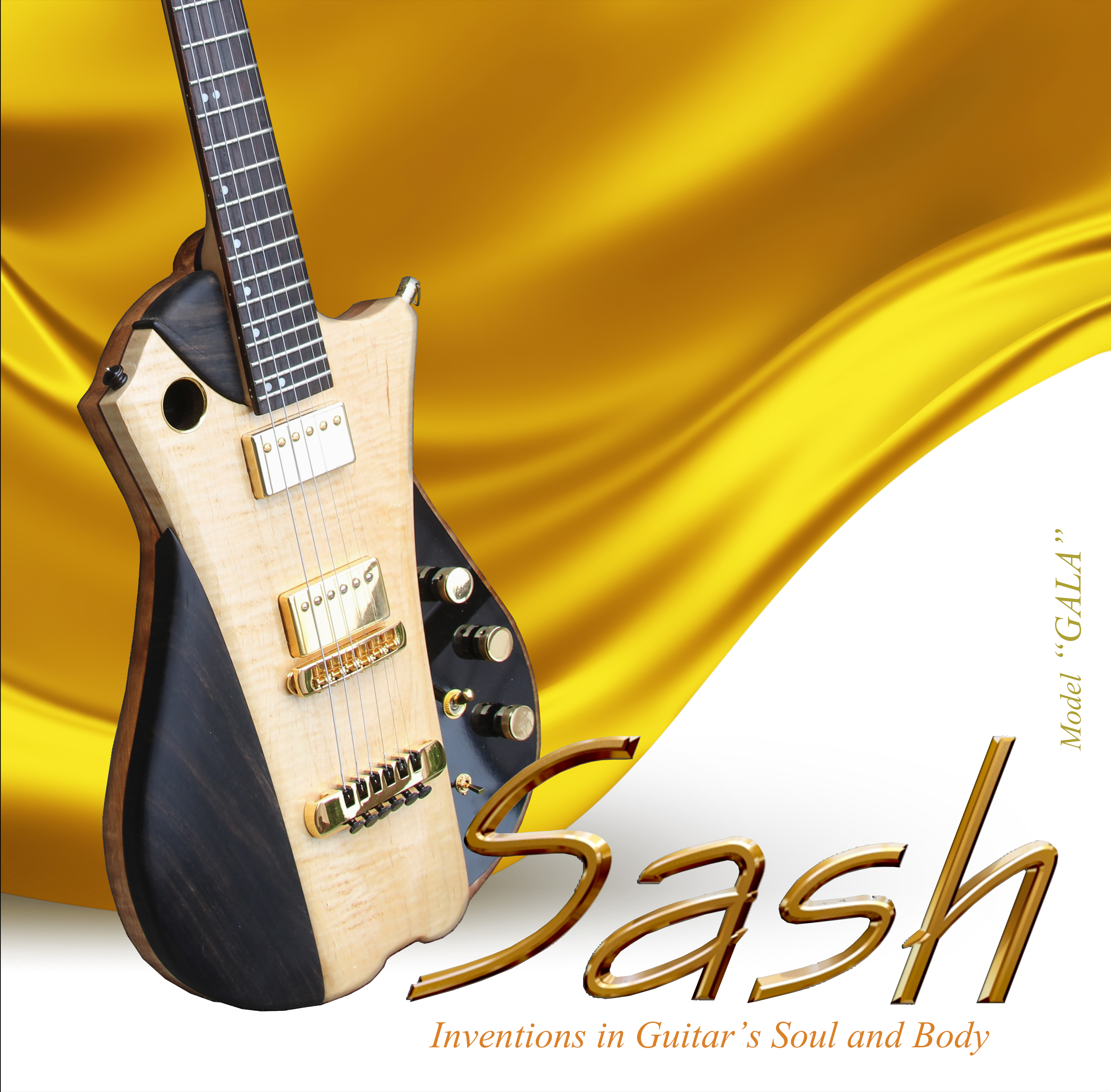 This strikingly beautiful guitar was designed and made by Sash as a present to his wife Gala on their 30th anniversary and was named after her. 
For this guitar, only the finest materials have been used. Arm rest and side neck inserts are made from hard to find African ebony. The upper deck of this guitar is made of flamed maple. Both strap pins are made of ebony with golden accents. SASH "signature" acoustic chamber was trimmed with a golden bushing.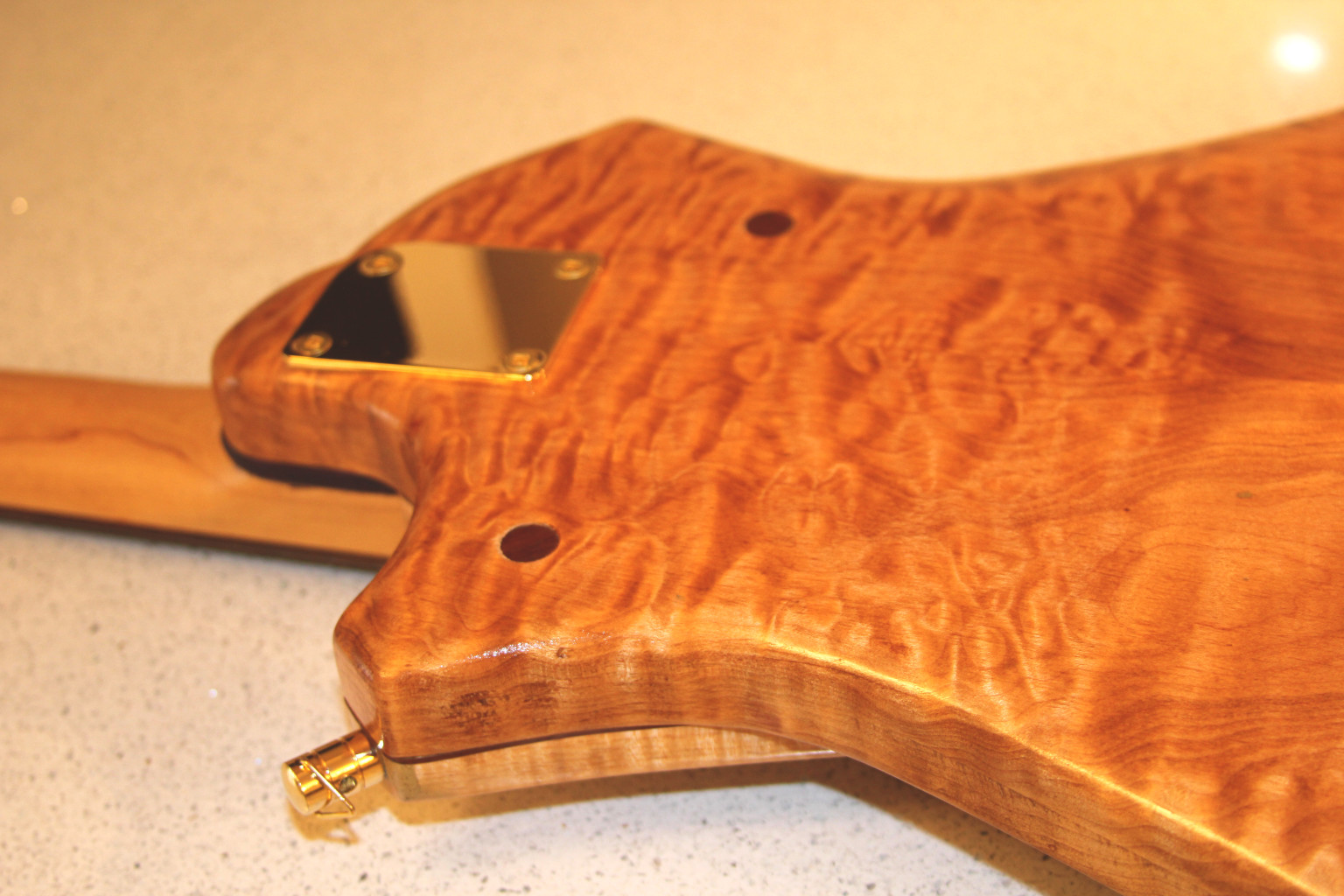 The back of this guitar was made with a gorgeous flamed maple harvested in British Columbia which we found on display at "Exotic Woods" in Burlington, Ontario.  Both decks were hand rubbed with many fine coats of linen oil.
The recessed compartment for electronics is covered with a high gloss aluminum composite material. All knobs including a set of Shaller hardware (Germany) and vintage Gibson pickups (USA) are gold plated.
The additional small switch allows mixing pickup output with a contact microphone purposely placed inside of the guitar body. These two outputs combined allow this particular model to produce a sound similar to a steel guitar, which is indispensable for playing blues.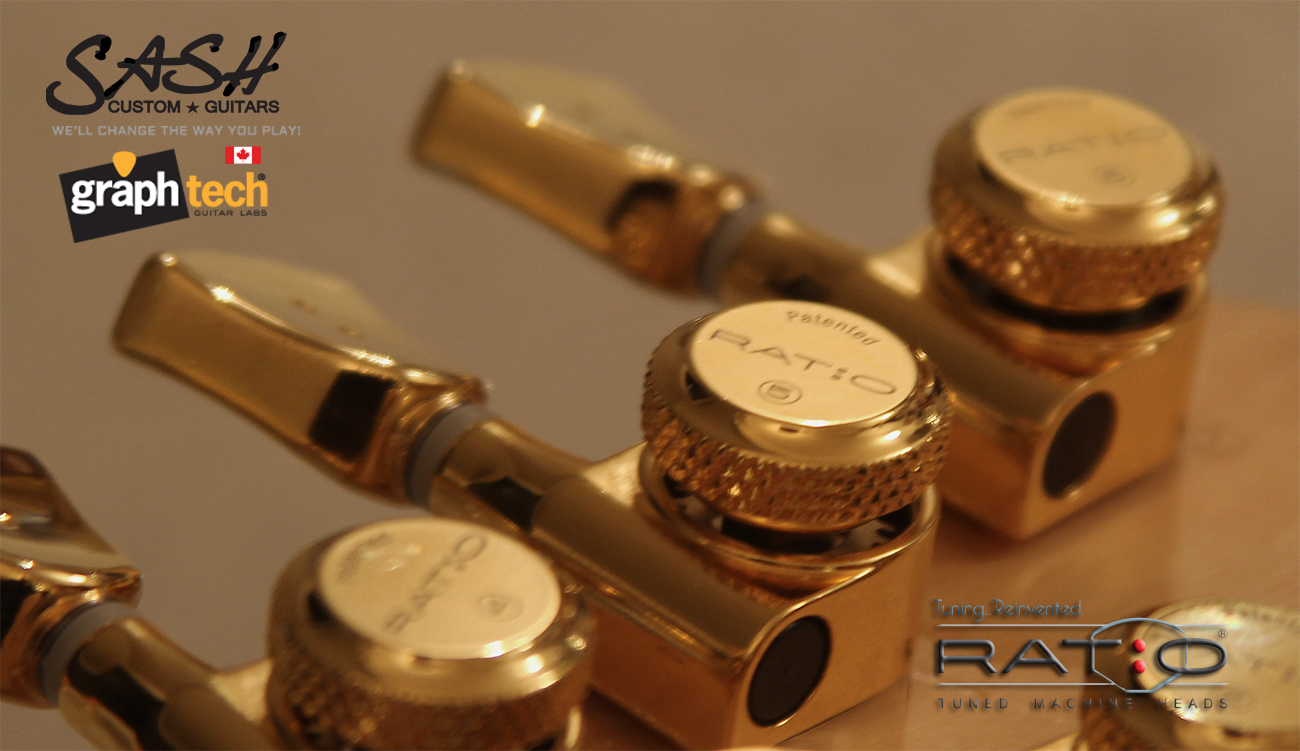 "We'll change the way you play!"    This slogan belongs to GraphTech, one of the largest and the most innovative Canadian manufacturers of guitar parts. We at SASH Guitars share this idea due to our unique guitar body construction. When it came to selecting the hardware for our premium model Gala, the choice was obvious: GraphTech RATIO tuning machine heads ( model PRL-8341GO) and a Black TUSQ XL (model PT-4061) nut.
An original hand carved amulet from Tibet crowns the guitar headstock waving: "Hi Five!"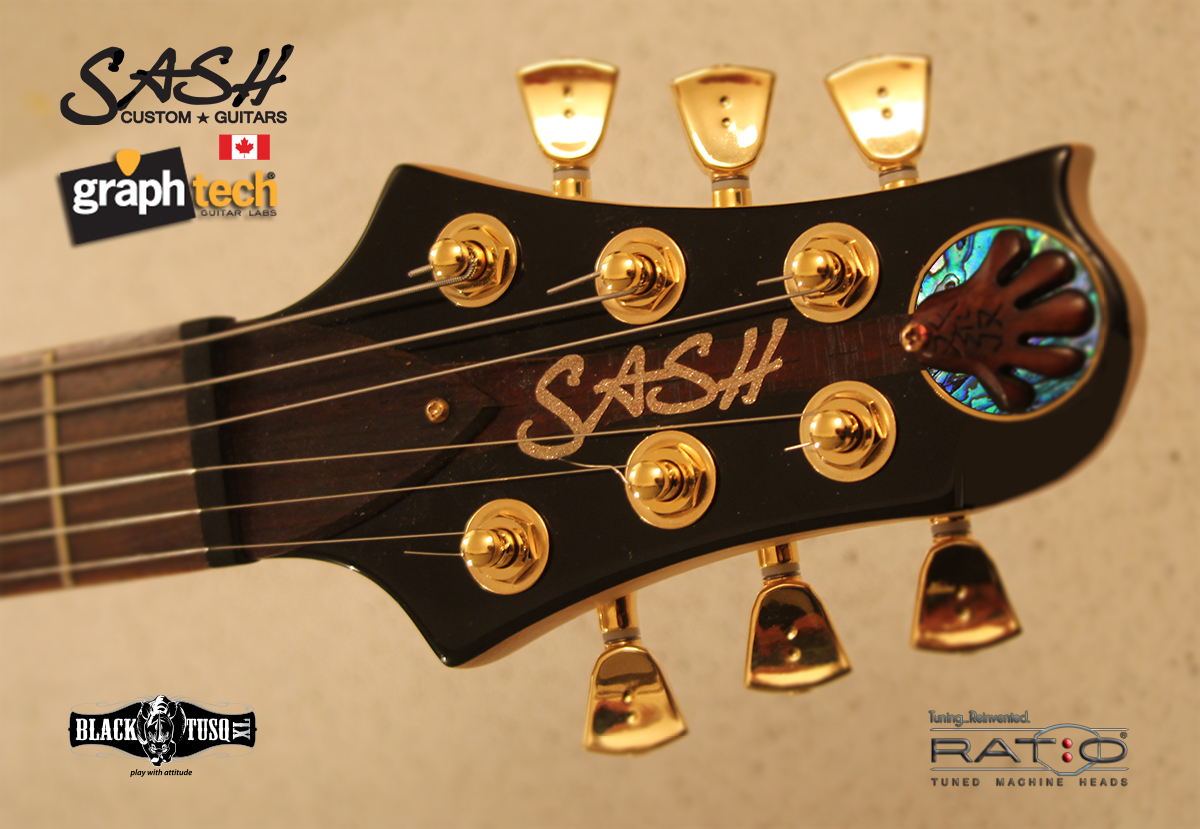 "GALA" is a truly beautiful and inspirational guitar with long sustain and prominent sound. Paired with "SASH DiPurple" overdrive pedal and  "VENUE SOUND" amp overhead Reverb System by SASH, this guitar sings in experience hands. Here is a short clip of Andrei Pestov playing "GALA":